Sup-peroo Everybody.
The other day I decided to have a crack at drawing Toon Link from the Legend of Zelda Wind Waker. I was overall very happy with the end result.
Here's the stuff:
First I looked up a picture of Toon Link: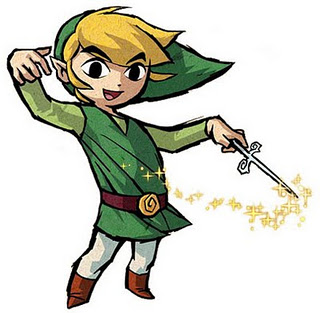 Now I looked at this picture and thought, I don't want him holding some wand thing, or holding his hand in the air as if he is about wack a fly off his arm.
So I changed the stuff I didn't like . Here's my version.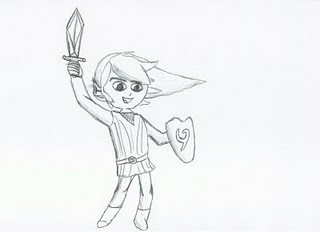 What do you think? I know his face looks different, personally I didn't like the face on the original so I changed it. But I didn't stop there. Time to add some colour . . .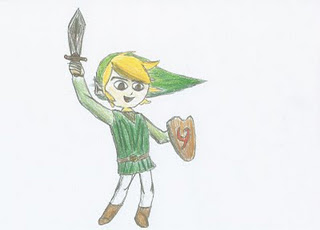 Now that he has a coloured appearence he looks alot better! Click on the image to see the full sized image. But I didn't stop there, I decided to add a background.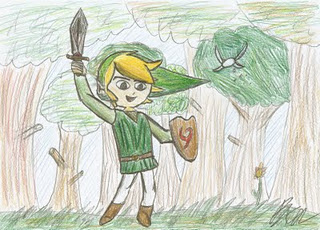 I made the background in a more sketchy form so that Toon Link wouldn't blend into the back image. I also darkened up the lines on Toon Link and Navi (the little floating thing to the right of his head) to ensure that when you look at the picture you see Link more than the background behind him.
You go have a go! It's pretty fun!
Remember click on the pictures to get a fullsized image,
You can download them if you want.
I have the finished one on my mantlepiece now.
See Ya!