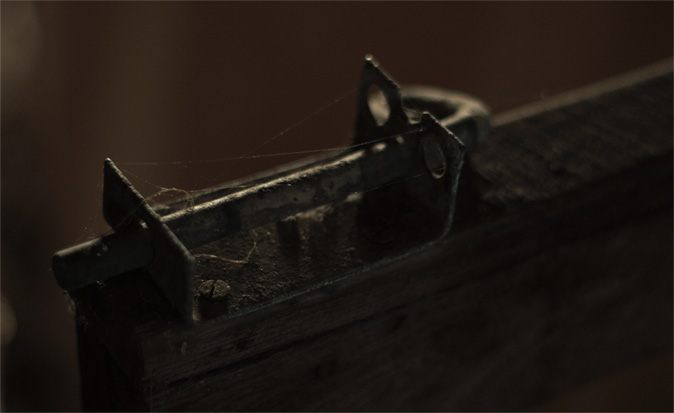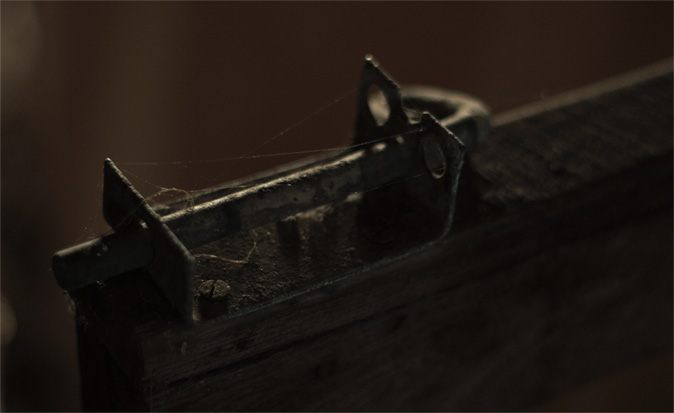 While filming the other day, I was really taken in by the atmosphere that the scenery around me was flourished with. The utter roughness of time's progression, as it scrapes away everything in existence, molecule by molecule. Like the erosion of a beach being lashed by the tide, time attacks all matter just the same.
The building itself, that this latch resides in, is abandoned. Another lonely human relic left to creak in the wind at night. I don't know why I find the thought of abandoned buildings so intriguing, maybe because they just seem to carry so much character as well as wonder as you try to read from its walls like the pages of a book; trying to imagine what it would have been like long ago.
But yet, it's more than just picturing what it might have been like. It's like a thought solitude. Walking through this building all on your own, as the clouds begin to brew overhead and the wind rattles the window frames. It's so beautiful… and I say that feeling very unsatisfied. Because despite writing three paragraphs, I haven't been able to express how it feels adequately enough.
More thoughts for another day I guess.
Thanks for reading this short post, I'd apologize for not writing more regularly – but I have a lot of projects on at the moment, one of them involving this latch… though it doesn't have the starring role that this post may have implied.
Good bye for now,
Ben.