THE ODD RUNESCAPE DAY. . .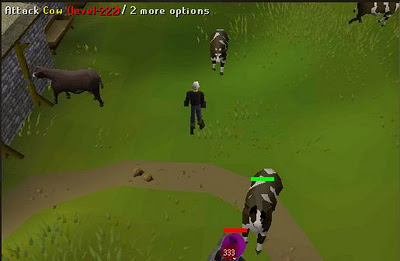 Hi People,
I Was Recently Playing Runescape I Went Into A Cow Paddock And I Found This Cow. . .Level 222 Shocked At This I Saw Some Other Player Inflict 333 Damage. .
Then I Realised The Level 222 Cow In Front Of Me. . .Was Heading My Way.
The Cow Attacked Me And I Was Killed. . .I Don't
Even Have 333 Health!!! Yet It Killed Me.
Then I Headed Back There And Tried To Tame One Of Them. . .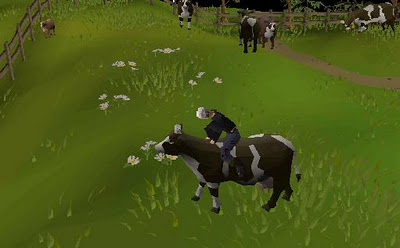 So Hey!!! I Am The First Rune Scape Cowboy! Yee Ha!!!