Just Shocking
By Andy Griffiths.
The stories in the book are well . . . Shocking!
The Chapters:
Fun with a fire hose-
What mischief can Andy and Danny get into with a fire hose?
Listen to their conversation as they discuss what they could do with a fire hose.
I am a Ro-bot-
Andy Pretends to be a robot to annoy his sister.
And so far his pretending is getting the better of Jen.
But as Andy discovers maybe being a robot isn't so good after all.
Balloons Of Doom-
You control the ending of this story.
Your sister is having her 15th birthday tomorrow and you decided to blow up
15 balloons to surprise her with.
But hey! Blowing up balloons is fun!
What could possibly go wrong . . .
Unfunniest Home Video-
Andy and Danny are filming for a chance to win
'Australia's Funniest Home Videos'
But what happens when Andy purposely makes Danny fall off a ladder?
Is the joke now on him?
101 Really Dangerous Things-
101 Really Dangerous things, I advise not to
 attempt any single one of them.
Whether it's throwing a pair of scissors across
 the room to a friend. Or swimming with sharks.
Dare Devils Welcome.
A Really, Really good excuse-
Find out why Andy took so long to get to school.
Be stunned as you hear his best excuse.
Why I love 'Choco-Pops' in 50 words or less-
Andy's competition form for a 'Choco-Pops' Prize.
See what he likes about the chocolate cereal.
Lemonade Roulette-
Andy and Danny play a game of Russian Roulette
except using lemonade cans.
Who will open the shaken Lemonade can and get soaked?
Fun with a Monster Truck-
Listen to Andy and Danny's conversation about
what they'd do with a Monster truck.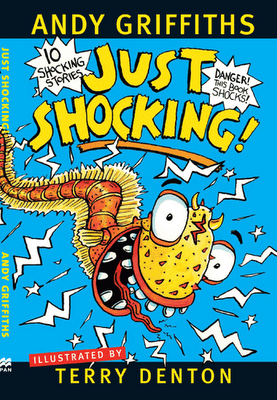 Have any comments?
Click the 'Comments Link down below this post.
Happy Reading!
Benaball,