Selby's Stardom
By Duncan Ball
Selby the talking dog goes to Hollywood to go in a Multi-Million dollar movie.
Keeping his Secret might be tough.
But so far it's great! He loves acting and watching the other actors.
But when he finds out that he no longer can be in the movie he gets in the Limo and sets off back home to Bougusville.
But can this talking dog stop his departure?
Also there is other stories in the book.
Including one where Selby is worried about giving his secret away,
while sleep talking . . .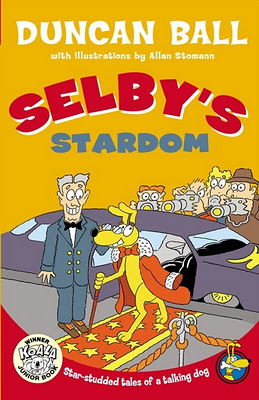 Have a comment?
Happy Reading.
Benaball,