Selby Snaps!
By Duncan Ball
Selby in all new adventures.
On one adventure Selby snaps back in time with Mrs. Trifle, Dr. Trifle and Percy Peach.
Can he keep his secret from them? Or will it slip out?
Also Selby is taken by a tribe who treat him like a king.
But he wants to go back to the Trifles.
Can he evade them? Or will he choose to stay?
And Selby also lets his secret slip. While looking at a dog in the pet shop window.
A pet shop owner captures him and is planning to sell him for big money.
Will he ever see the Trifles again?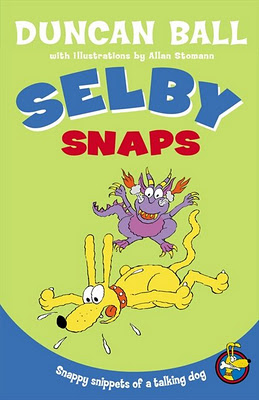 Comments?
Happy Reading!
Benaball,