Hello There!
If it's more Gex that you are after you've come to the right place!
Next Monday, the 16th, there will be a small series of Gex comic strips available to read right here each week leading up til Christmas and the release of the Gex Comic Book 'The Last Gift.'
Follow Gex as he prepares for Christmas in "5 Weeks Til Xmas."
The comic strip series ends on the week before Christmas, instead of another comic strip on the same week as Christmas the newest Gex poster will be released for download.
Now secondly, Gex isn't always a pretty sight, below I have my testing ground for Gex designs, fiddling around, testing angles, suits, shapes.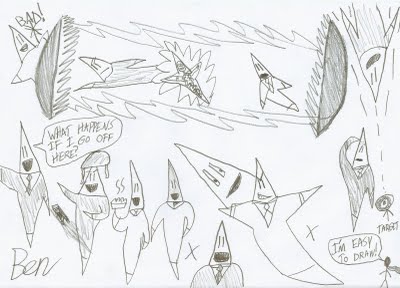 If you want to download this sketchpad just click below . . .
Cya Peeps!