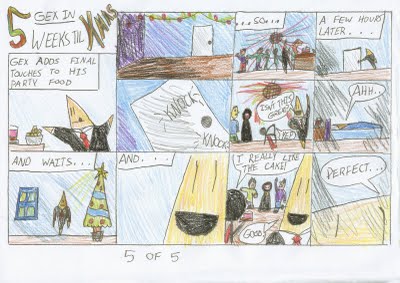 This is the final Gex in 5 Weeks Til Xmas comic strip.
Next week (The week that Christmas is in!!!) the Gex poster will be released along with the brand new Gex coloured Christmas adventure 'The Last Gift'
Come here next week to download the Christmas poster.
If your a friend or relative remember to order your copy of the comic!
Click the 'Contact Me' link at the top of the blog to send me a message!!!
Thanks and Merry Christmas!