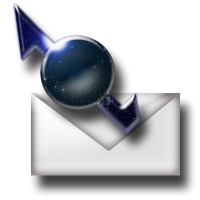 You may have noticed, But in the sidebar you will now find a "Email Updates" box, asking for an email address.
What this is, is an email notification thingy, so basically, enter your email address and every time there's a new post you'll be automatically notified by email.
Cool huh?
If you can't, for whatever reason, find this box, here's one below!
Catch you later!
Benaball,