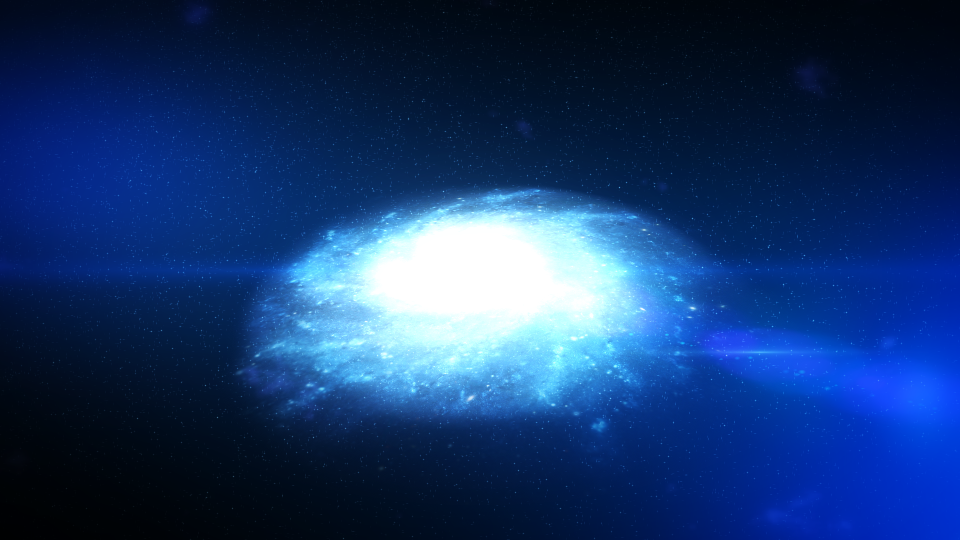 For those that are friends with me on Facebook, (The word 'Friends' loosely dangles around here – because of the way it's been desensitized in it's meaningfulness online) you would have already seen the image above. It's another YouTube Title sequence I'm working on – but not only that – it's allowing me to experiment with space renders a bit before doing another special project.
NASA is nice enough to offer Public Domain images of space… and that really helps I must say.
The main reason I'm posting this here though is that I'm a graphics nut, and I don't mean: "GAH! I LOVE GRAPHICS!" – I mean: "THIS…HAS…TO…LOOK…NICE!"
I'm the kind of person that will download an app on my phone just because the icon looks nice and it will compliment the other colours on my homescreen. In the scheme of things it's quite sad – however to onlookers – most people will just think I'm really organised for having 5 different To-Do apps on my first screen.
Hence the reason for posting this Galaxy render. I want to see it's blue glow in the posts area – so I hope you don't mind. ANYHOW. Time to get on to editing more Intelligic videos. It's a good excuse to play games again this gaming channel. Problem is – I'm probably spending more time on it than I should. Especially since my need to make everything look nice transverses over to the videos I produce on there too.
I currently have the next 3-4 weeks completely scheduled; Intelligic is on autopilot. I would do the same with Uploadthedownload except videos for that channel require far more work…
But perhaps if I wasn't wasting time on Intelligic – and instead spent that time on Uploadthedownload (my more successful channel) I'd be doing better?
I'm like a Galaxy in motion. From a distance Galaxies look so still and slow – but in the midst of them all is a cosmic tidal wave of activity. Actually now that I've written that… that doesn't sound like me at all. Forget my attempt at creating a connection between the title of this post – and the junk that I wrote down here. *Frowns in Failure*
See you later.
Ben.