Now you may have noticed that my hair is everywhere this week.
Don't tell me you didn't get the letter!
In the post the National Bad Hair Week Letter. Are you sure?
You wouldn't think that I'd have a bad hair day, certainly not, I've got Bad Hair because of Bad Hair Week.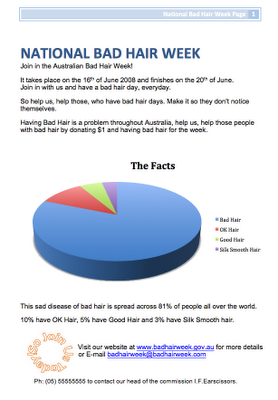 Click Image To Enlarge, Image Copyright Benaball all rights reserved.
I Can't believe you didn't get the letter, Oh well. . .
On Today's Show . . . .
This is a segment from before S01E03 started.
www.bensgotthenews.blogspot.com