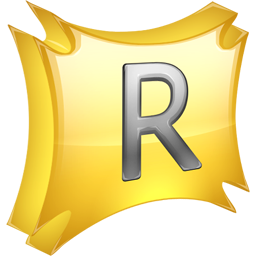 I've been using this program for years!
Shame on me for not telling you sooner!
One of my most favourite and most used apps ever.
It is a bar that looks like the Mac dock on the bottom of the screen, but better..
You can place it at the top of the screen, like mine, to the left, to the right, or on the bottom.
There are hundreds of awesome themes for it plus! It runs smoothly, I find that when the Windows taskbar vanishes for some reason I can rely on RocketDock.
Perfect software, can't believe I didn't think of sticking it on here sooner.
Check out there website:
http://rocketdock.com/
Best of all, it's freeware.
Compatible with: Windows
Size: 6.2 Megabytes

Type: EXE
Download it here:
http://rocketdock.com/download
You won't regret it!