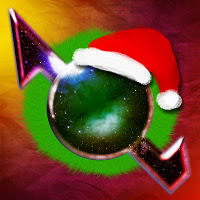 I'd just like to wish all my readers a Merry Christmas, and a Happy New Year, Stick around for New Years, I hope to post again.
Hope everyone is having a splendour of a time, hope you all gathered with friends and families and exchanged gifts and cheer, although there is a few unexpected Christmas presents that we all received, and I'm not talking about the packet of A4 Cartridge paper that I received . . . no that WAS unexpected.
I'm talking about some very upsetting tragedies that recently occurred, of which are deeply upsetting.
The worst possible thing that could happen in this world, is to lose someone close to you, which is exactly what I and many hundreds of students unwrapped slowly, it's still hard to believe that he's gone, his passing is just more than I can contemplate. Best wishes to Nathan's family and friends, it's not easy, I'm sorry I'm lost for words.
Also, let's take a moment to think about all those people on the west side of Australia, their homes filled with water from the floods. It's been on the news a lot recently, but imagine for just a minute, how it would feel if you were in that situation, especially around Christmas. All the best for those people, and I hope that it's all cleared up for 2011. The new year is a chance to start fresh, even if you weren't involved in the floods.
Now I have a Christmas present for you, whether you consider it a present or not, I wouldn't have a clue, it may as well be one of those things that you don't want so you wrap up and give to other people . . .
Anyways!
This is my Christmas Album, "Ben's Christmas Cheer"
It's a free download.
All the songs are not to be sold commercially, they are purely for entertainment value ONLY!
I'll see you later I spose.
Bye.