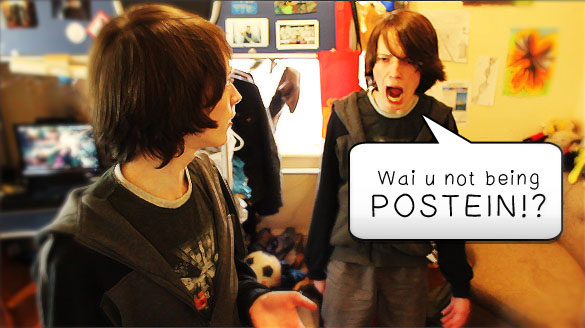 I get it, you may be upset that there haven't been that many posts coming from me recently.  Let me save you the whole "I've been pretty ruddy busy" speech that I usually give when I start receiving complaints… and just show you that "I've been pretty ruddy busy" instead.
As you can see above, there is an image of Neb shouting at me.  This is actually one of the projects I've been working on for the past few months.  I haven't been working on it full-time, hence the amount of time it's taken – really right now though it's the editing that's the most time-consuming part.  At this point I can't say when this video will go up.  But it will be going up on my new Vlogging channel – and I have decided that no other videos are allowed to go up before this one.  This MUST be the introduction to my channel.  That's final, this channel is going to be special, awesome.  So I want to start it off just right.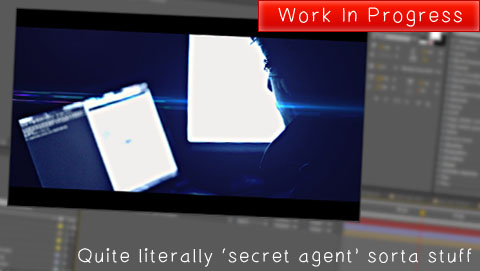 Video projects at the moment are taking up a heck of time – unfortunately as I've mentioned on thee social networks – the more skilled you get in a field the more pedantic about what you achieve.  I want every video I make to be far better than the one before it – unfortunately this results in some inconsistencies in series I produces because I end up changing the titles or graphics or whatever it may be basically every episode. =/
I won't go into details in terms of the video projects, I've already said a lot of this stuff in a previous post, though if you're interested the image you see above is of a new series I'm working on called 'JON JON' (Yes, I've changed the spelling of 'John')- it's going pretty damn well at the moment – but like I said before, I really want to make the most of this.  I have such a brilliant script for this series that I don't want to screw it up – I want to make it the absolute best that it can be.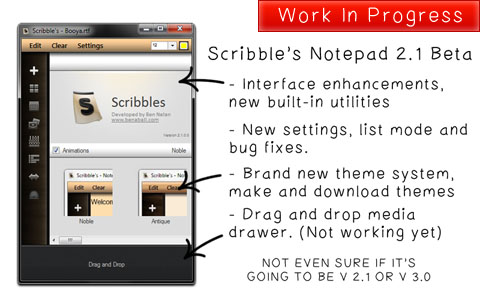 One of the things I really like to do to relax now and then is to work on my programs – programs that have been downloaded thousands of times on Softpedia, CNET and this website.  Scribble's Notepad is my pride and glory at the moment, I'm so happy with the way it's turning out – I've been developing the next version for months now.  I use Scribble's daily when writing up notes for YouTube videos and homework, and whenever I come across a feature that I would really find useful, I implement it.  Scribble's Notepad 2.1 or maybe even Scribble's Notepad 3.0, depending what I decide to go with, is definitely going to be an awesome release.  I find it so useful.
Well, that's my update for now – don't worry this blog will get very busy in the next few months – I've been in contact with an animator, who will be helping me produce a pretty cool series.  But that's a story for another day. =)
Thanks,
See you again soon.