StoryMaze The Golden Udder
By Terry Denton
Mikey, Nico, Claudia and M.I.T. are back and trying to find the Golden Udder!
If they don't their dear friend will never be with his true love again.
I personally got confused reading this book.
You choose the ending of the story.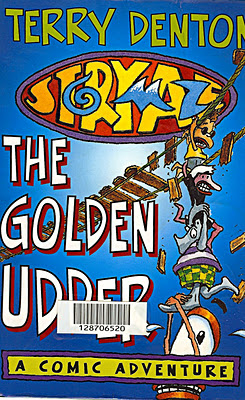 Terry Denton has illustrated Andy Griffiths books.
If you like those crazy comic strips and pictures this is the book for you.
I personally find them outrageously annoying . . .
Read On!
Benaball,